A Guide to Help You Buy the Perfect Jewelry Gift
Buying jewelry for someone you love can seem like a daunting task. But it doesn't have to be. You just have to know what to focus on, what to avoid, and most importantly, what they like. Show appreciation to those you love with the perfect assortment of jewelry from Kohl's! Whether it's for your parent, spouse or friend, jewelry is a simple gift that allows you to pick something meaningful.
If you're searching for the best types of jewelry to buy, we've got you covered. Read on to learn more about how to pick the best earrings, necklaces, bracelets and rings to give to a loved one.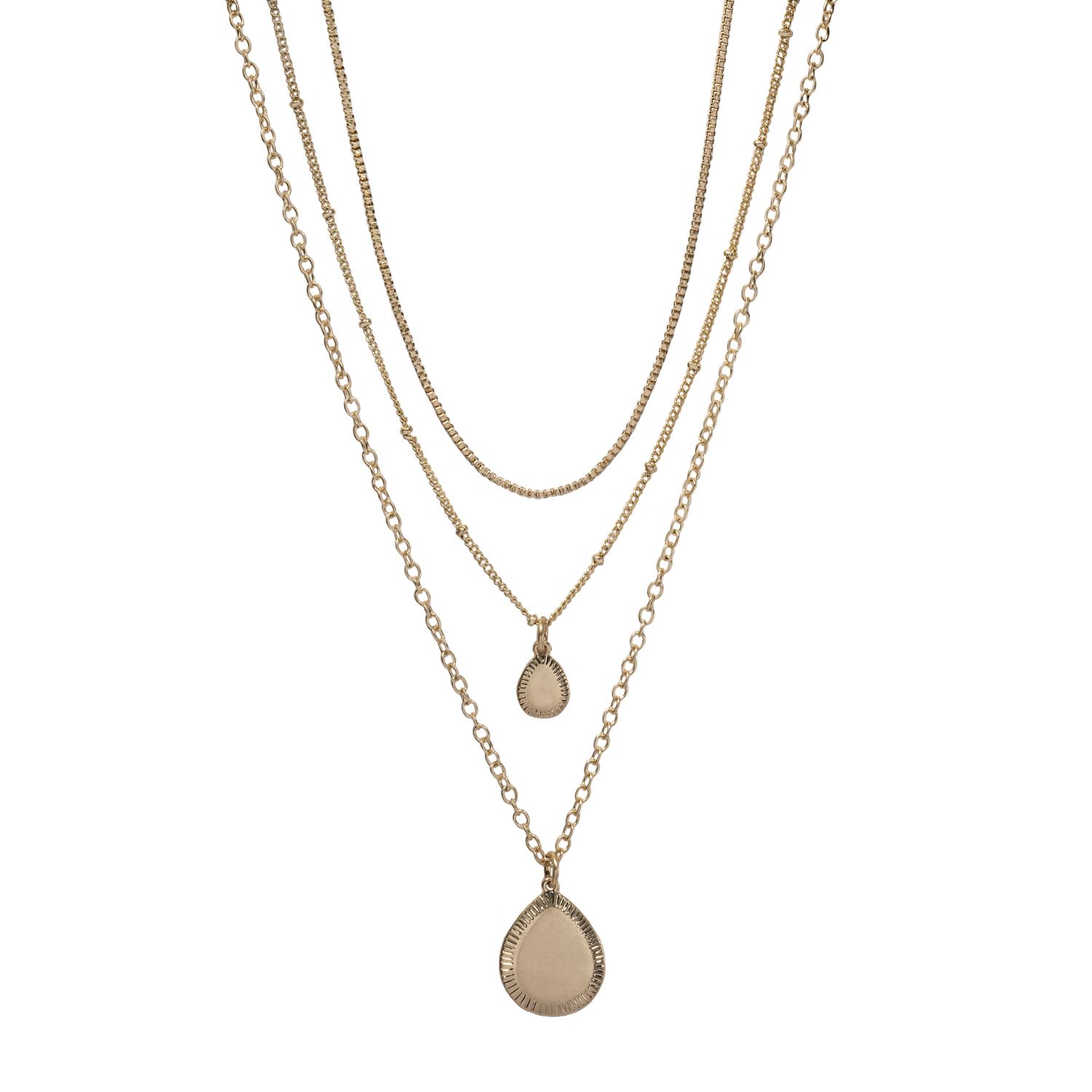 Occasions for Jewelry Gift Giving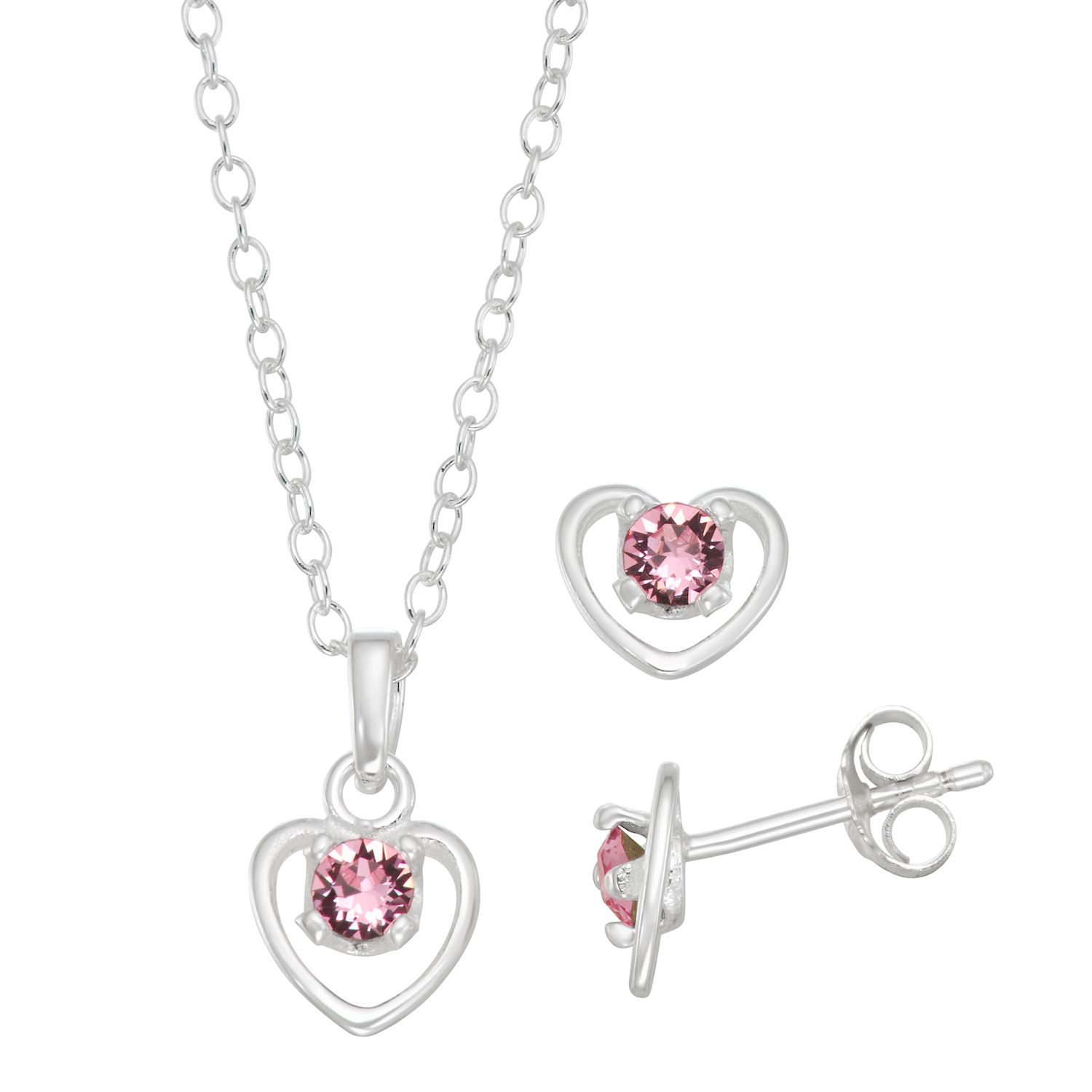 Love is in the air and it's coming your way! Give a gift that's from the heart with Valentine's Day jewelry. From heart-shaped pendants to rose gold stud earrings, Kohl's has a great selection of sparkly gifts for the love of your life. For some people, rings are reserved for romantic, lifetime relationships that convey a long-term commitment. It's no secret that Valentine's Day is one of the most popular days to "pop the big question." Envelop her finger with heart-shaped sterling silver, diamond, or precious stone engagement ring. Or, opt for a lovely sterling silver heart locket that says "I Love You" instead.
Your love shines bright, so why not celebrate February 14th with some sparkling Valentine's Day jewelry to match? Whether you're newly dating or happily married, you'll find the perfect presents right here!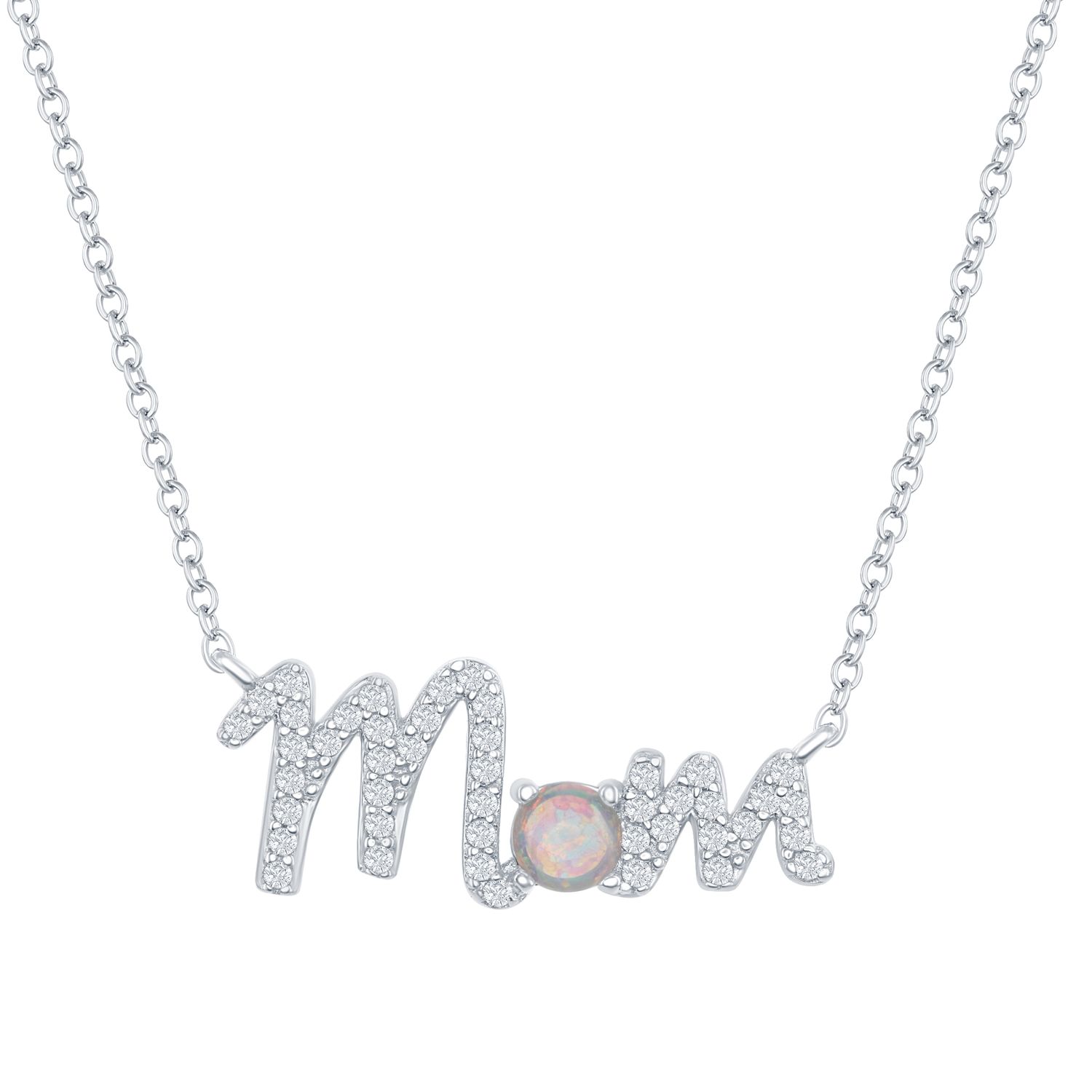 Treat the wonderful mothers and mother figures in your life to thoughtful Mother's Day jewelry, like dazzling diamond earrings or a special charm bracelet. We also have beautiful sterling silver necklaces in a range of styles that will easily fit into her everyday looks. Other styles to consider include lockets, monogram or initial pendants, necklaces that feature gemstones, and so much more.
And don't forget the wonderful grandmothers in your life as well. Send them a token of your affection with an elegant heart-shaped necklace that says "Grandma." Be sure to also check out other Mother's Day gift ideas to show all the moms in your life how much you appreciate their hard work, love and support!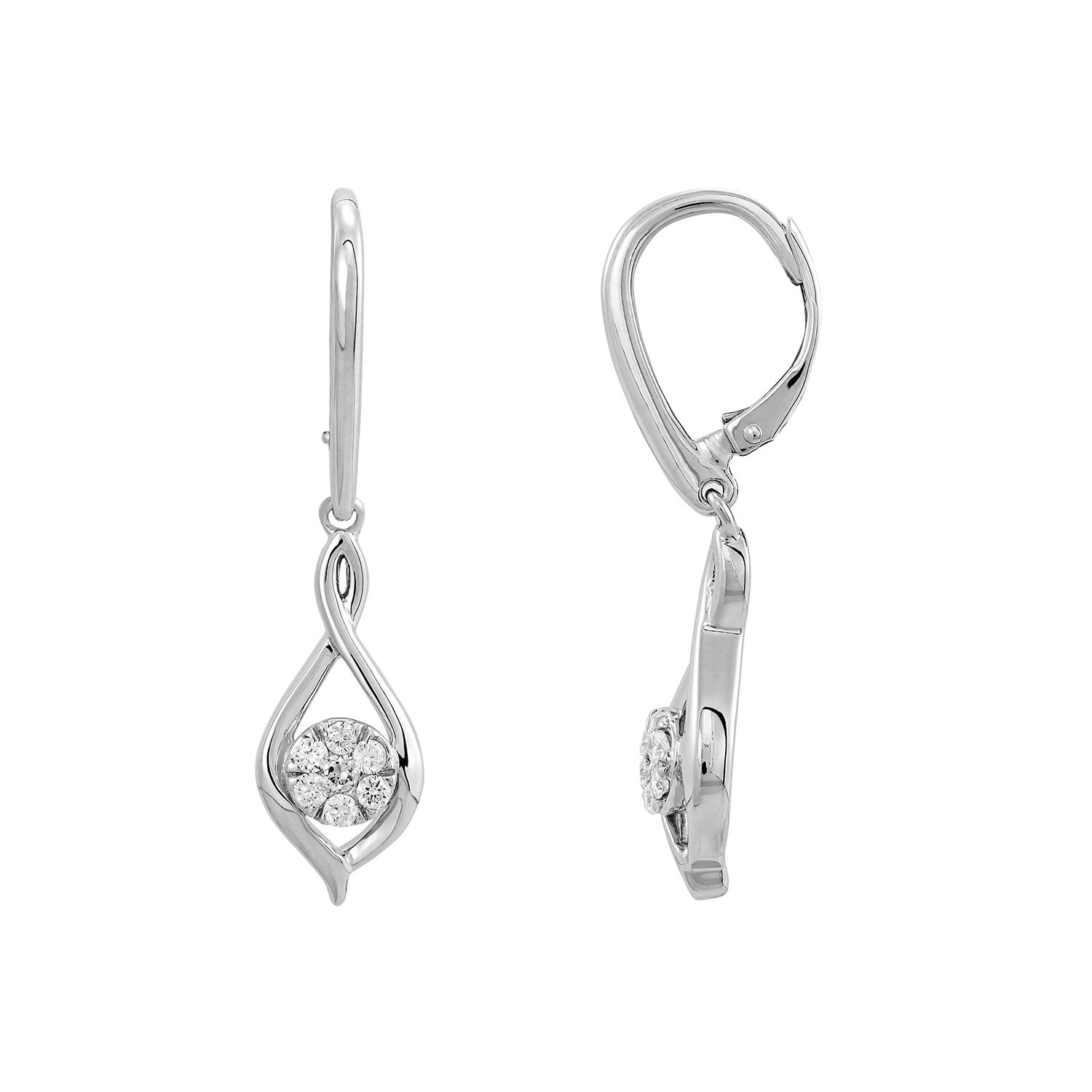 Whether you're celebrating 1 year or 50 years, every anniversary is special. Jewelry has always been considered a remarkable gift to give to each other. It's a great way to remind your partner of the loving devotion you share all year long. Celebrate your love story with traditional jewelry ranging from gold bracelets to diamond necklaces.
For the special woman in your life, opt for a rose gold or yellow gold bracelet. Alternatively, diamond earrings will be a brilliant addition to her formal wardrobe. With earrings featuring a large princess-cut gem, she'll know she's still the diamond of your world.
For the exceptional man in your life, surprise him with diamond-accented jewelry or a sterling silver bracelet. Another great option is a classic men's watch. No matter what option you choose, you're sure to make this anniversary the most memorable one yet!
Birthday Jewelry
The concept of birthstones dates back thousands of years. Birthstones are colorful and meaningful pieces that represent 12 of the most popular gemstones commonly used for fine jewelry. Most people find special meaning in their birthstone and the time of the month they were born on. That's why a ring, necklace or bracelet with their birthstone makes for a great birthday gift.
Here is a list of birthstones and the months they correspond to:
January (Garnet) – The fiery red garnet symbolizes health, loyalty and strength. Since garnet is a soft stone, opt for garnet earrings or a necklace.
February (Amethyst) – The vibrant purple amethyst represents royalty and tranquility. It will look absolutely stunning when paired with other purple gems.
March (Aquamarine) – Ice-blue aquamarine celebrates happiness and beauty. This incredibly versatile stone is durable for all types of jewelry.
April (Diamond) – The sparkling diamond is the ultimate symbol of love. Diamonds are timeless, sparkling stones sure to elevate anyones everyday style.
May (Emerald) – Emeralds are elegant and luxurious stones ranging in color from a deep shade of green to a faint blue-green color. Their green hue represents loyalty, love and compassion.
June (Pearl) – Lustrous pearls embody friendship, peace and beauty. They're available in a range of shapes and colors, making them the right option for giving the wearer a delicate aesthetic.
July (Ruby) – This vivid gem epitomizes strength, integrity and confidence. Whether it's featured on a dainty ring or as part of a pair of studs, rubies will always stand out.
August (Peridot) – Lush peridot is said to bring prosperity and protection. The peridot gemstone is known for its greenish-yellow color and ranges from a solid green to green with hints of brown or yellow.
September (Sapphire) – The many colors of sapphire symbolize commitment, truth and sincerity. Since sapphire comes in a range of colors – purple, pink, green, yellow and orange – you can pick out the best color that matches their personal preference.
October (Opal) – The precious opal has a unique look. White or light opal is most common in jewelry, but it can be found in other hues as well.
November (Citrine) – Citrine is a variety of quartz with a glowing orange hue. This stone is said to promote health and healing, making it a great gifting option.
December (Blue Topaz) – Majestic blue topaz exudes wisdom and understanding. Its icy blue hue ranges from a fairly pale blue to a dark blue color, so it is a perfect fit for December's wintry weather.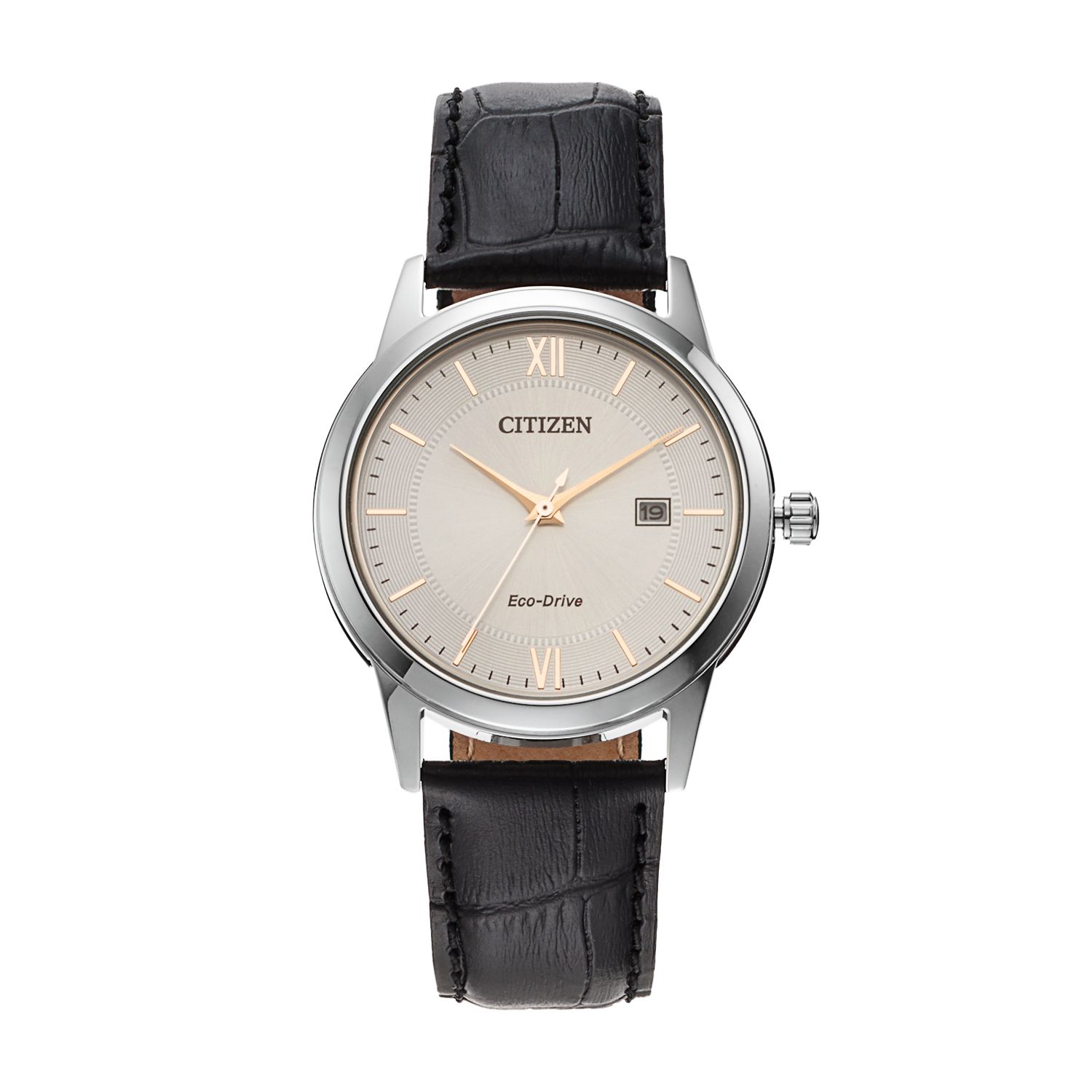 Jewelry for Other Special Celebrations
Birthdays, anniversaries and holidays aren't the only times to buy jewelry for the special people in your life. For an option that's both stylish and functional, consider a watch. A watch has always been a symbolic gift for new college graduates. Consider giving a smartwatch that enables them to listen to music, text and receive notifications.
You can also give the gift of a watch if they're just starting a new job. Or, simply because you want to get them something elevated and timeless to add to their everyday wardrobe. From classic brown leather watches to modern black stainless steel watches, you'll find timepieces that are perfectly suited to match their unique personality and style.
Sometimes, you want to give a gift just because. A lovely bracelet or necklace is an excellent way to show the person you were thinking about them. Don't forget to spoil yourself with new jewelry every once in a while, too!
Consider the Person You're Buying for
When shopping for jewelry, also consider the recipient's preferences. Do they prefer necklaces over bracelets? Are they a fan of gold or silver jewelry? Determine what they like and dislike, as well as the type of jewelry they usually wear. When in doubt, you can consider their personality.
For instance, a reserved person may prefer something simple yet elegant. Options like sterling silver or white gold are likely to be a big hit. Alternatively, a person who doesn't mind standing out may prefer something a little more glamorous like ruby-filled or diamond-filled heart jewelry.
Still not sure what to get? There are a few staple pieces that you can't go wrong with. One option is a charm bracelet. The perfect bracelet can add style and personality to the wearer's look. It's easy to find pieces that they can integrate into their everyday wardrobe. Stud earrings are another great option. Since they're so versatile, they work well for both casual and formal occasions. Other staple pieces to consider are hoop earrings, diamond rings, and pendant necklaces.
Be sure to narrow down your jewelry search based on who you're shopping for:
Tips for Finding the Right Size Ring
If you've decided to move forward with a new ring, you might not know what size to get. But gone are the days of having to visit a jewelry store to get an accurate ring size. There are plenty of ways to conveniently get the measurements from the comfort of your home.
One of the easiest ways to get a ring size is by borrowing an existing ring to measure the internal diameter of the ring (in mm). Another option is to measure the finger by tightly wrapping a string or a strip of paper around the finger where the ring will sit. You'll want to mark the spot where the string or paper meets then measure the distance in millimeters with a ruler.
You can also visit our Jewelry Product Guide for even more helpful tips and information!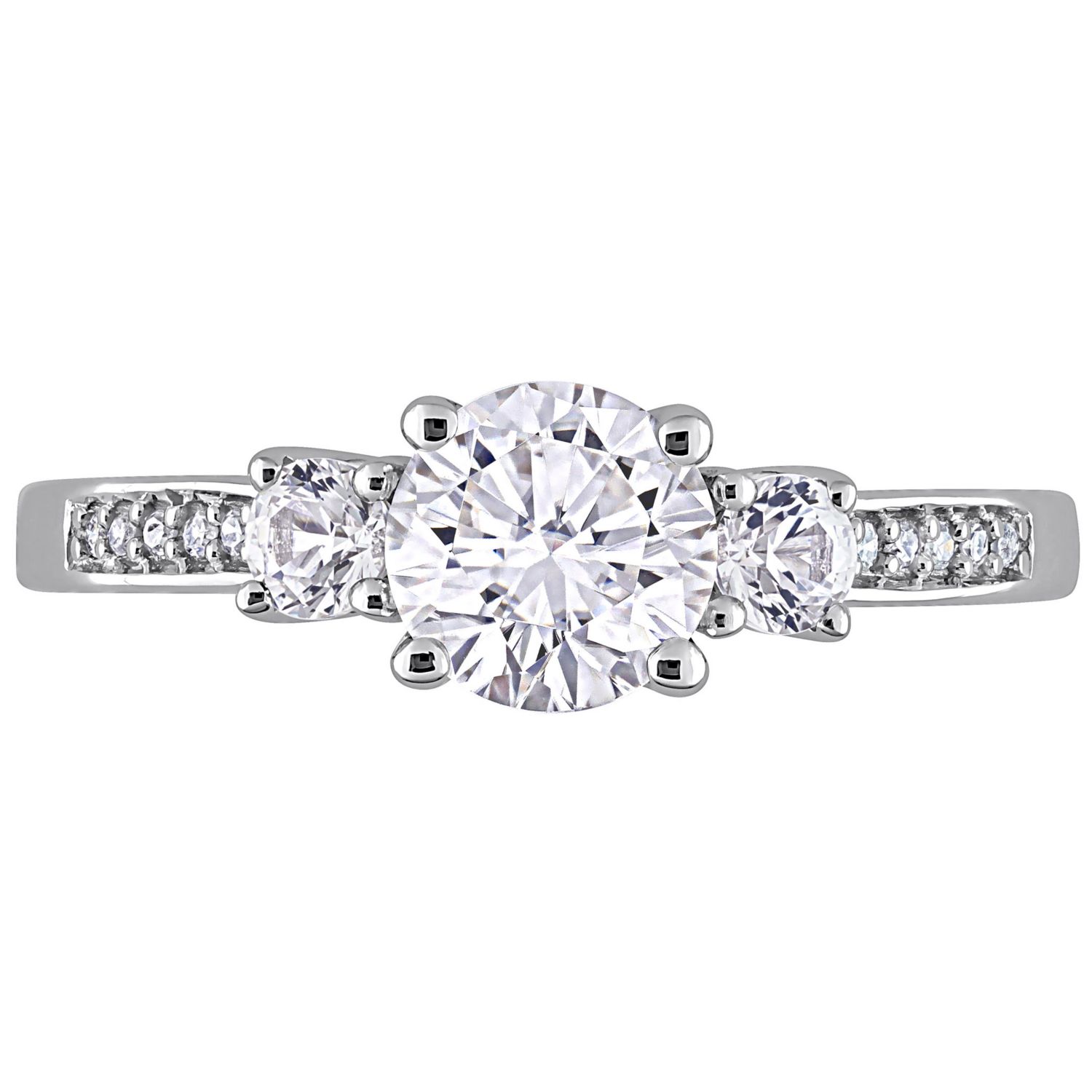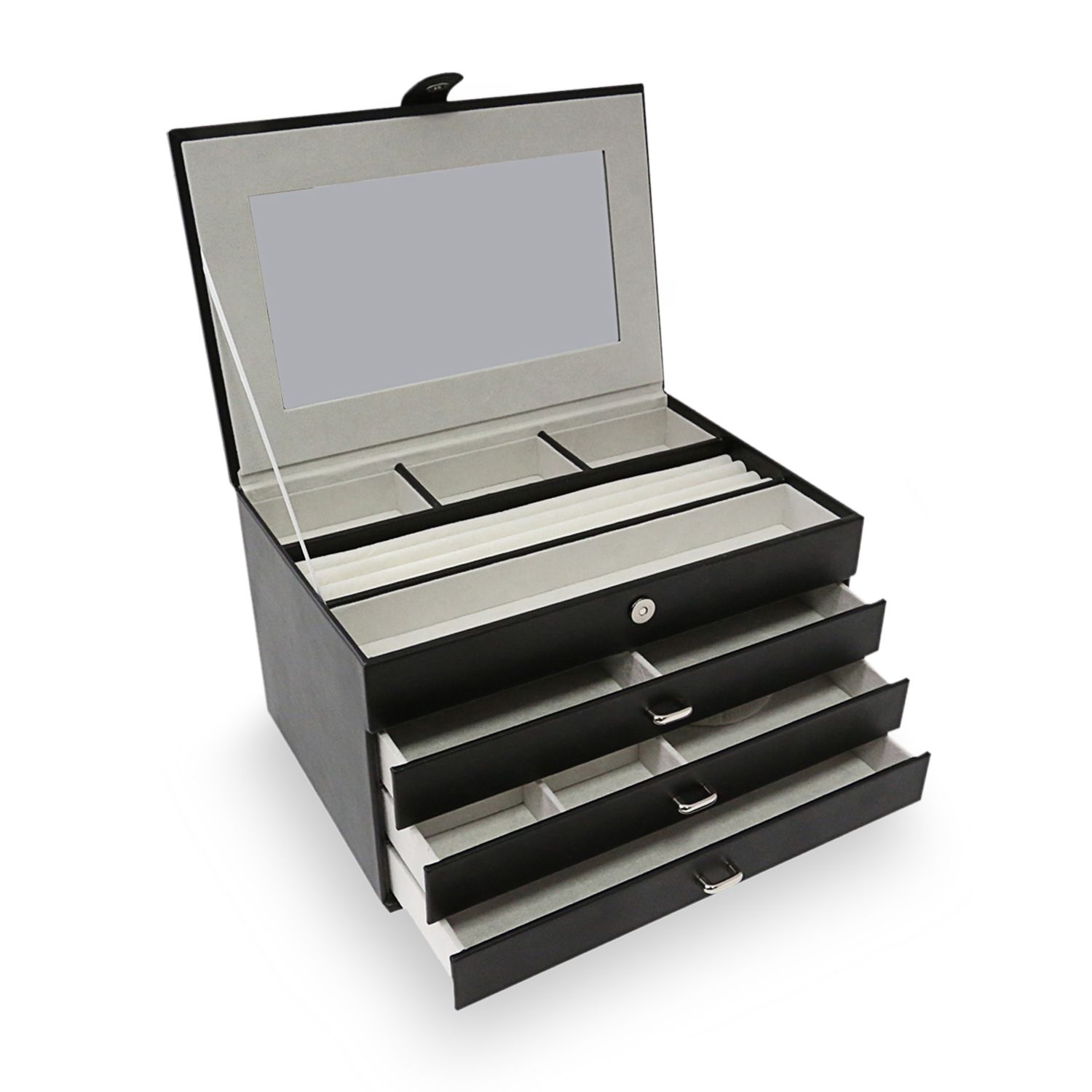 Give the Gift of a New Jewelry Box
As you continue to accessorize and amass a collection, you'll want to keep their pieces safe with the help of a jewelry box. Jewelry boxes come in a variety of styles to fit any decorative style!
If they only have a few pieces, consider a display box that can show off their most prized pieces. Otherwise, most jewelry storage options feature several drawers to help keep them separated and organized for when they want to find the perfect piece on the fly.
Find Quality Jewelry That Fits Your Budget
Next, consider how much you want to spend on the jewelry. By setting your price range before you begin shopping, you'll save yourself a lot of time and effort by narrowing the choices. But don't be discouraged by your budget. Fine jewelry is not as expensive as you might think – you can get something nice for less under 0.
If you only want to spend around 0, you'll want to search for pieces that fall within this price range. We recommend using our drop-down sidebar to search by price range. We have assortments ranging from jewelry under all the way to jewelry priced at 00 and above. Think about how much you are comfortably willing to spend to avoid exceeding your budget.
Generally speaking, silver jewelry is the most economical option. But if you want something a bit more luxurious, opt for gold jewelry up to 24K if you have a bigger budget.
An important thing to keep in mind is our return policy. This is especially important just in case you purchase the wrong piece or they prefer something different. The great news is that Kohl's Return Policy allows you to return most merchandise purchased in-store and Kohls.com for up to 180 days after the original purchase date, with or without a receipt. For more information, please visit our Kohl's Returns Policy Page.
And that's it! This concludes our guide designed to help you buy the perfect jewelry gift. Be sure to shop at Kohl's to find other gifts for any occasion. From shoes and apparel to accessories and beauty essentials, we have everything you need to make a lasting impression!