4 Essential Fall Baking Tools for Every Home Baker
When autumn rolls around, it's time to get serious about fall desserts. This time of year is all about pies, cakes, and cookies featuring the season's finest produce. Baking can be a way of creative expression. As with any creative outlet, you need the right tools to make your vision come to life. Whether you're an experienced baker or just starting out, all bakers need to have the right equipment to ensure that your desserts are mixed well and bake evenly every time.
Here are 4 fall baking essentials that any home baker needs: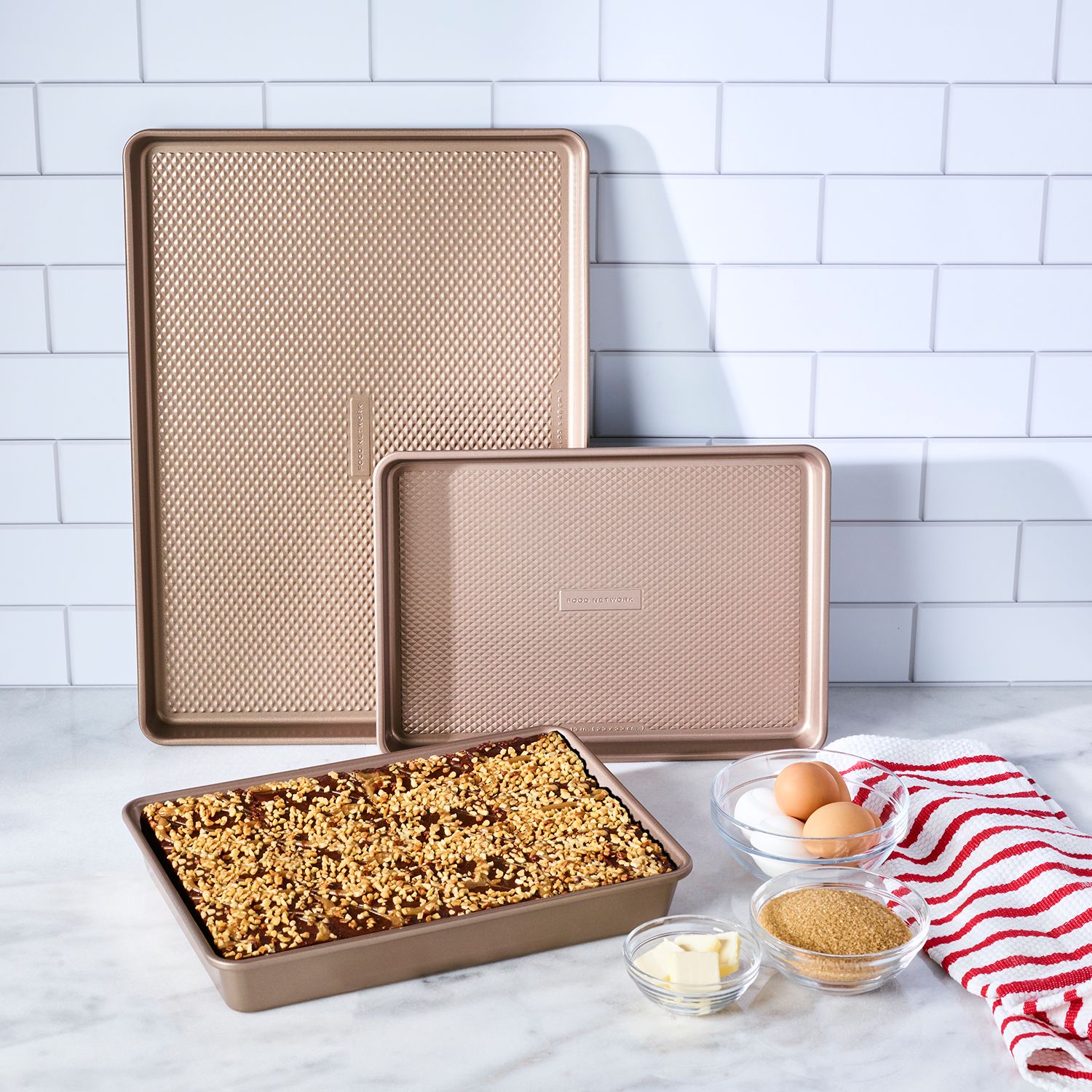 With the right baking set, you'll enjoy success in the kitchen creating your favorite baked goods, from cookies and cakes to muffins and bread. Each pan features a textured bottom that improves airflow for even baking.
Additionally, the carbon steel construction has two layers of high-gloss, nonstick coating for lasting durability. Included, you'll find a variety of sheet pans, a muffin pan, a cake pan, and a loaf pan. This will ensure that you have everything needed to bake in style.
Need a kitchen canister set perfect for storing your dry ingredients? You'll keep your kitchen organized and stylish with these Certified International Just Words canisters with wooden lids. Canisters help keep frequently used ingredients within reach on your kitchen counter, as well as a kitchen cart or island. They work especially well for storing staples like flour, sugar, coffee, and rice.
Bring together a cohesive kitchen design that combines harmony in decor and convenience in storage with a set of kitchen canisters. Canister sets made of a ceramic material typically have a delightful old-world look to them that works well with classic country decor styles. This set comes in a range of sizes for optimum storage capacity while the wooden tops ensure that your contents remain fresh.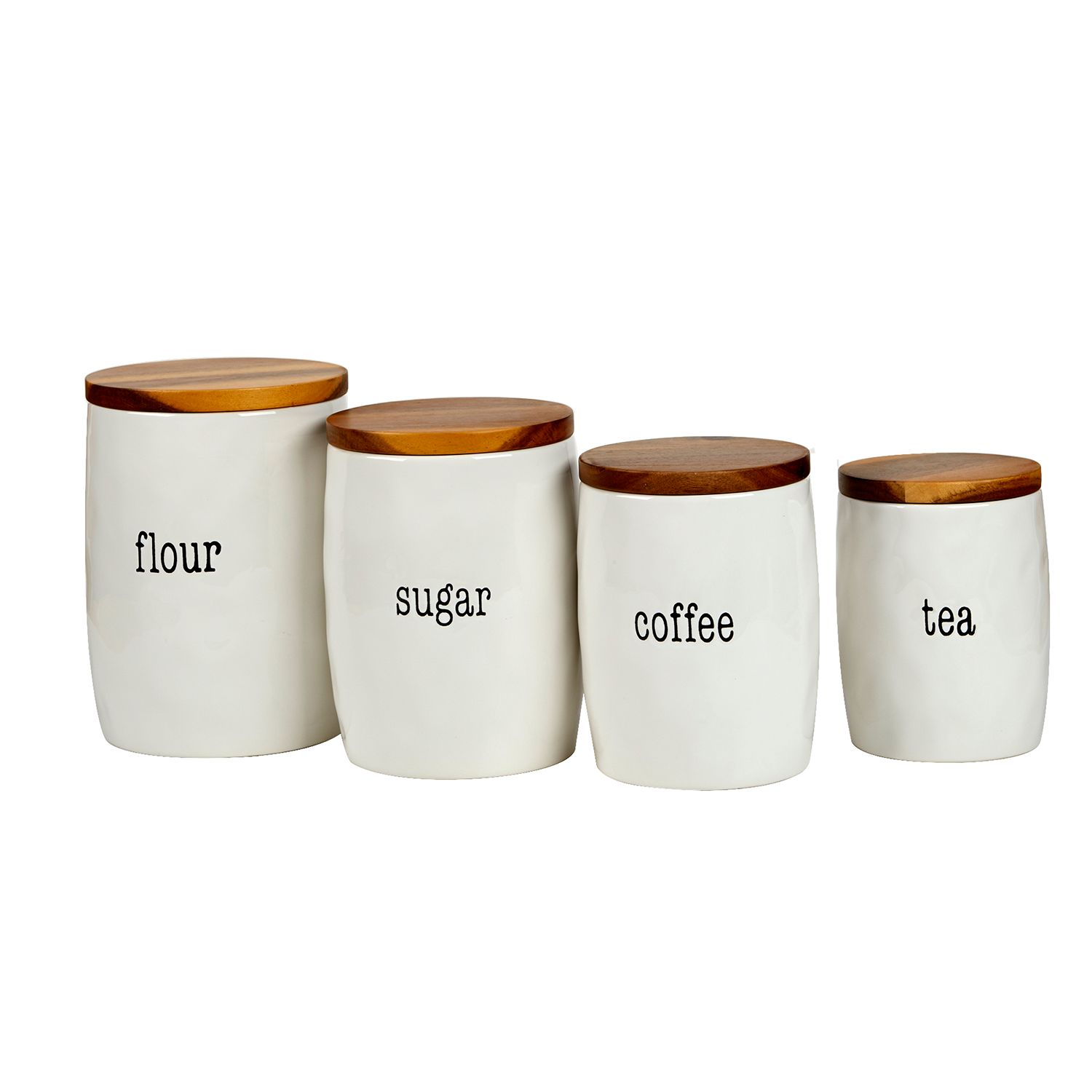 Baking is all about precision. Measuring spoons and cups will give you exact measurements according to the recipe you're following. Stylish measuring spoons are simple to use for both liquids and solids, saving you valuable time in the kitchen. These sturdy spoons are round, with relatively narrow, deep cups. This makes it easy to fit them into spice jars if needed.
The measurement for each spoon is stamped on its handles in a large, easy-to-read font. Furthermore, the handles are comfortable to grip and allow the spoons to sit upright on their own. A ring holds each spoon together firmly but opens without fuss if you want just one.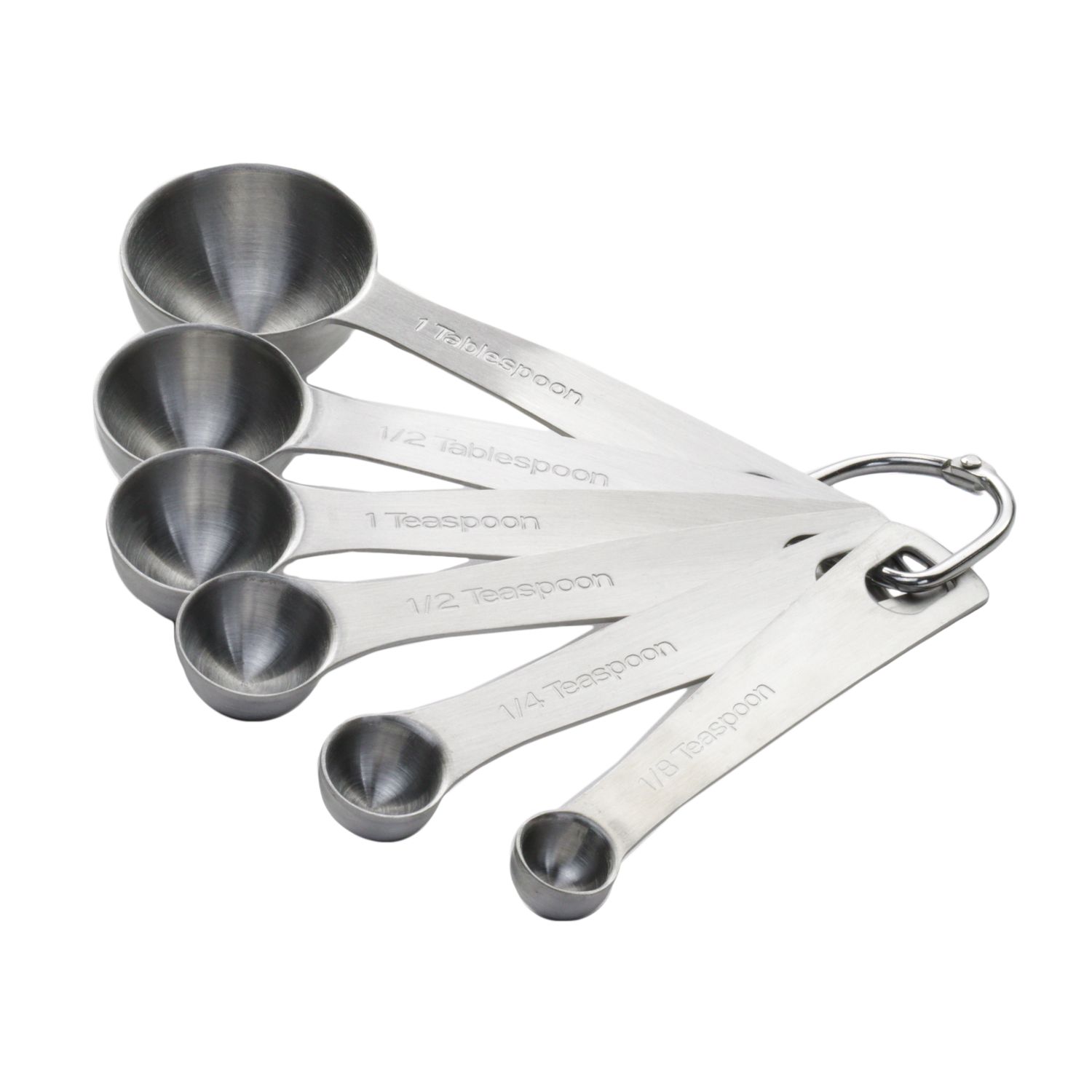 No kitchen is complete without a set of quality mixing bowls for all your whisking, folding, and mixing needs. If you really want to feel like a pro baker or at-home chef, then you'll need to add these sleek stainless steel mixing bowls into your kitchen arsenal.
Multipurpose stainless steel mixing bowls lend a contemporary flair to your kitchen shelves. This stainless steel mixing bowl set is not only durable but seamlessly nests together and offers space-efficient storage that helps de-clutter kitchen cupboards. The wide-rolled rims allow for drip-free pouring and a solid grip while the flat bases give them stability.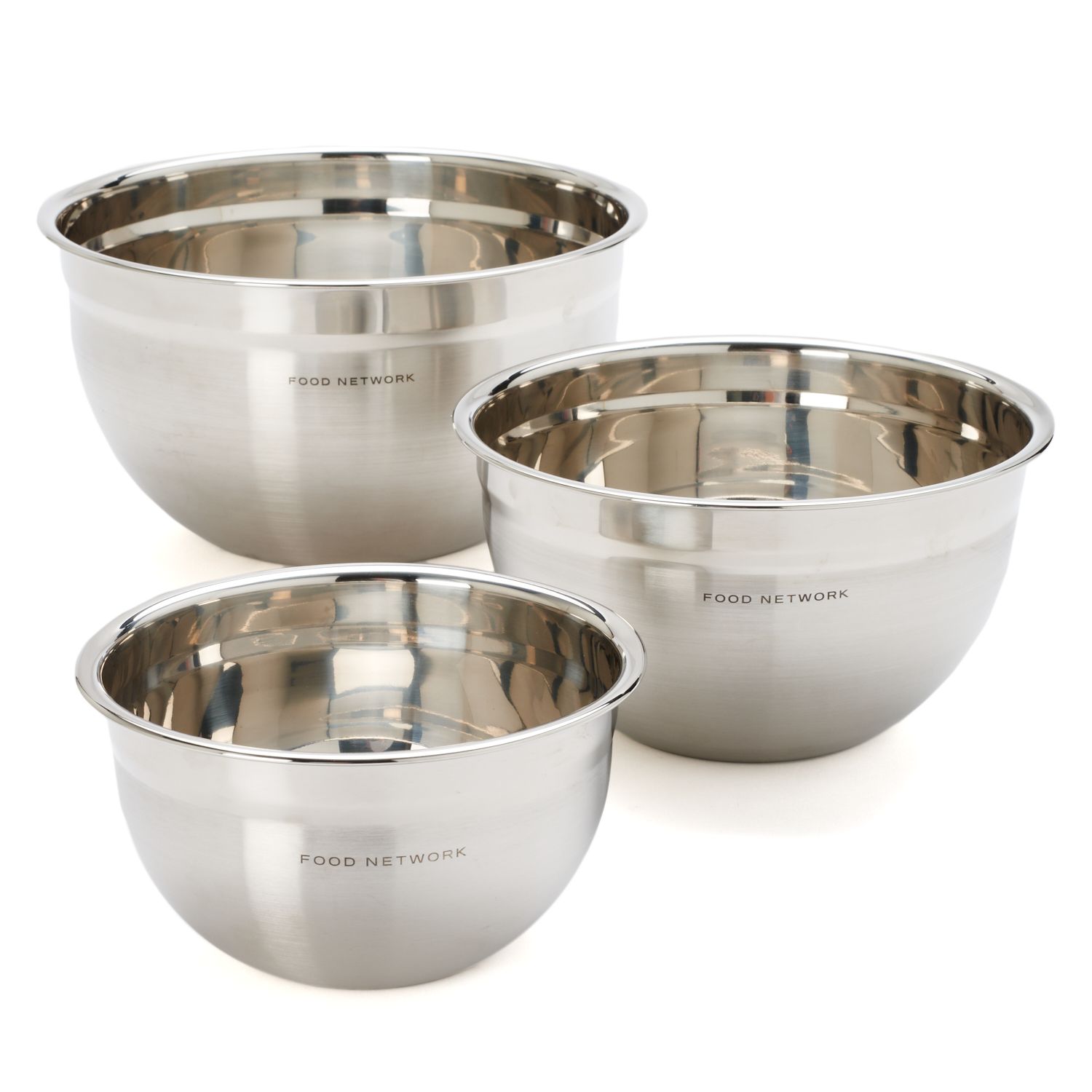 When the cooler months hit, it's time to start up the fall baking. Find all the cookware, bakeware, and other kitchen and dining essentials you'll need at Kohl's!