Dress Up Your Table for Easter with These 4 Decorative Ideas!
Easter is a special time to gather with family and friends to share traditions and meals. It's also the perfect time to make mealtime a little more fun with lively Easter decorations for your kitchen.
From colorful napkins to adorable bunny-themed accents and more, you're sure to find just what you need to add a festive touch to your table. Shop Easter and spring decor and more at Kohl's!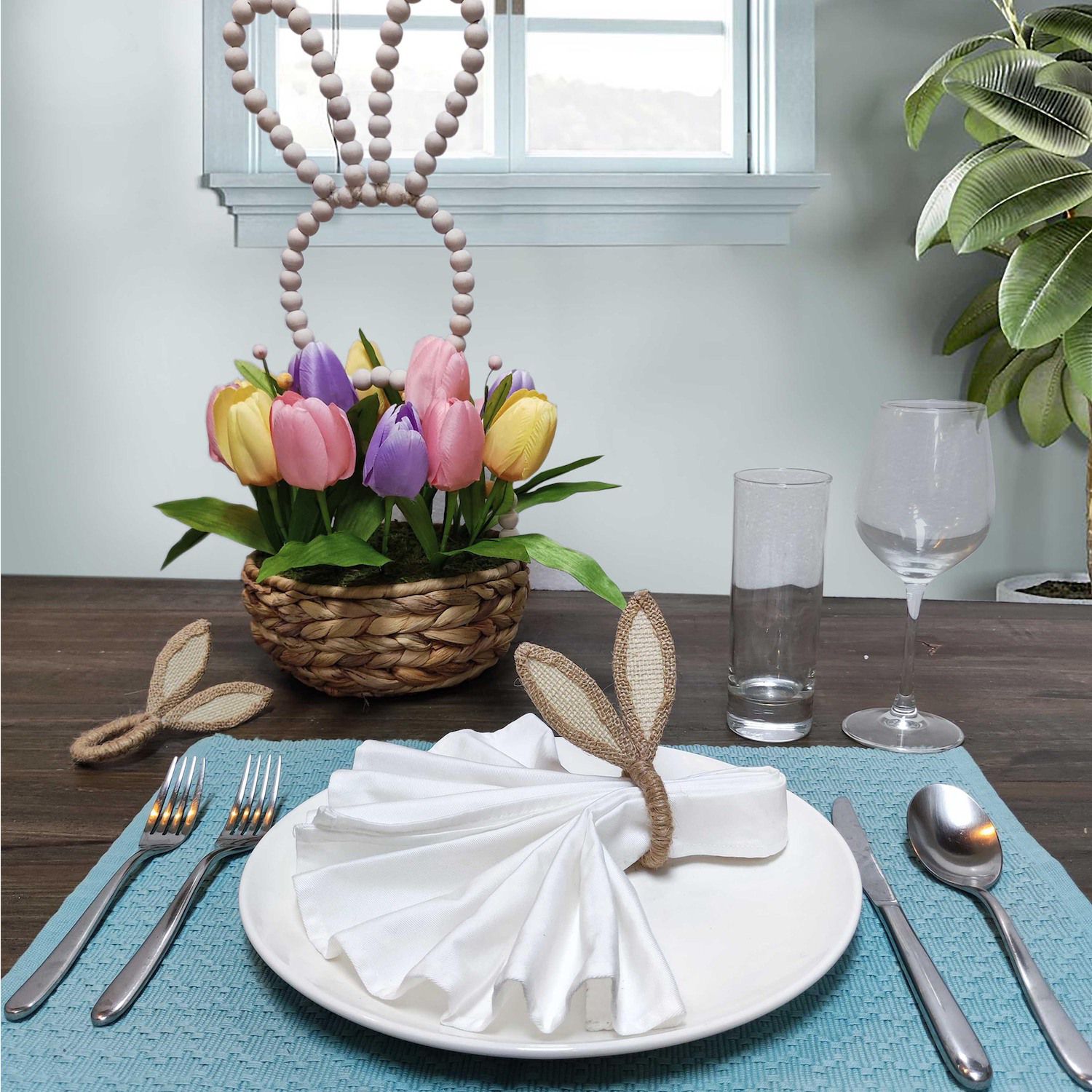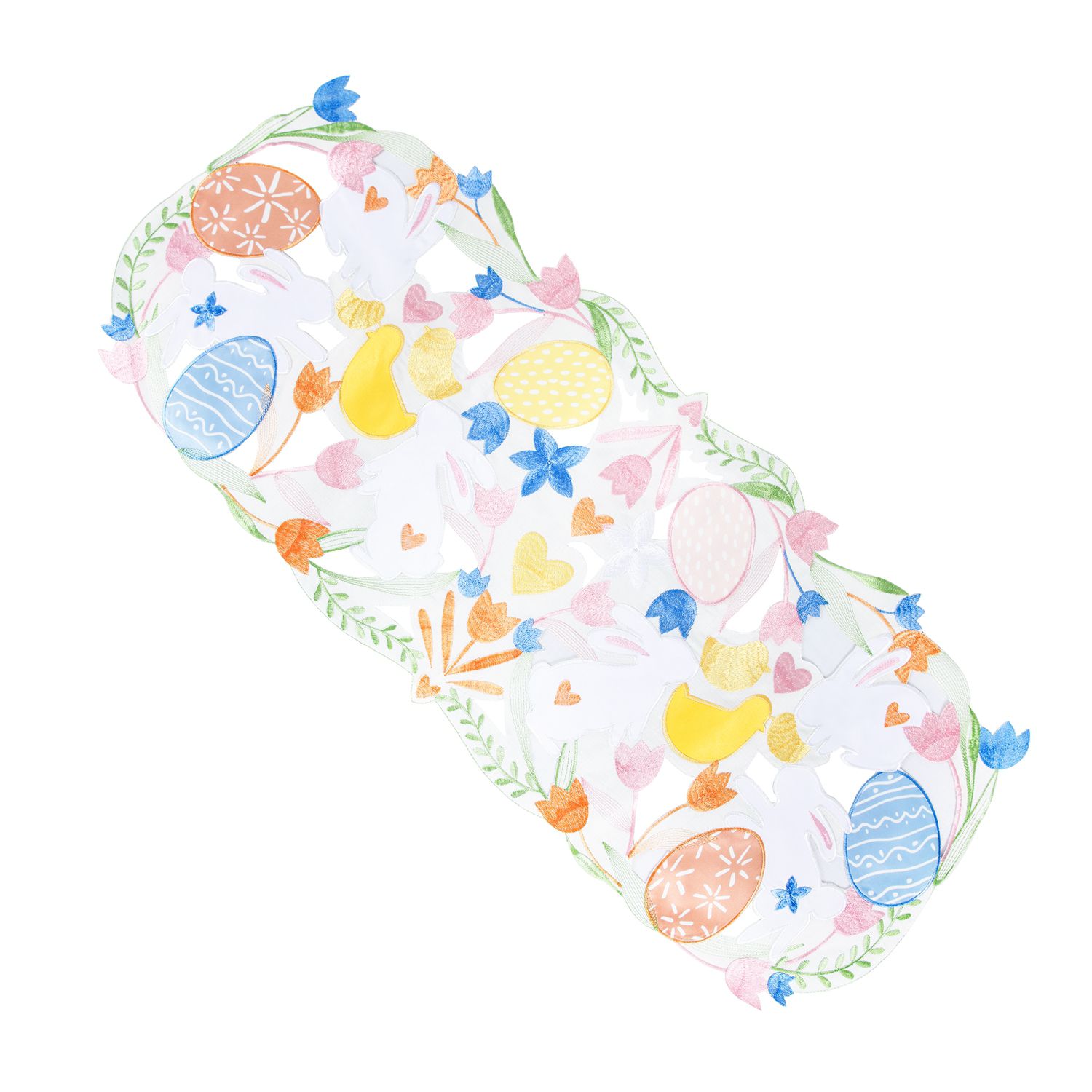 Want to add some sweet springtime style to your meals? Table linens are a quick, easy, and inexpensive way to update your dining room table. This charming table runner features brightly-colored bunnies, chicks and Easter egg graphics. You can decorate your space with this table runner on its own. Or, dress it up with a coordinating tablecloth underneath.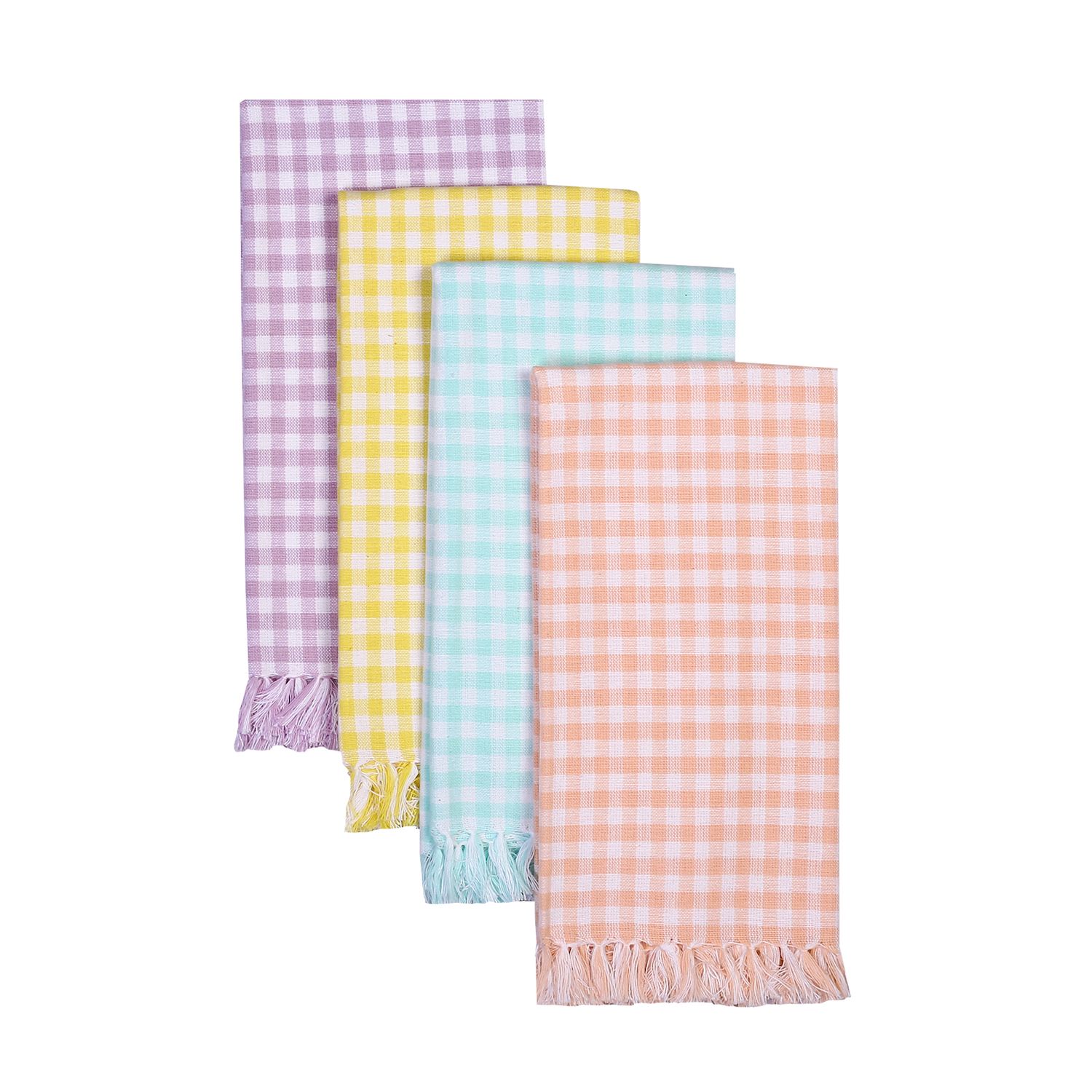 Give your home a simple springtime refresh with this napkin set. With pretty pastel pink, yellow, blue and purple hues, these napkins are sure to instantly brighten up your space. The set includes four 19" x 19" dinner napkins, making it a great option for small dinners together. No matter if you're eating brunch, lunch or dinner, our collection of Easter tableware will help make your meal memorable.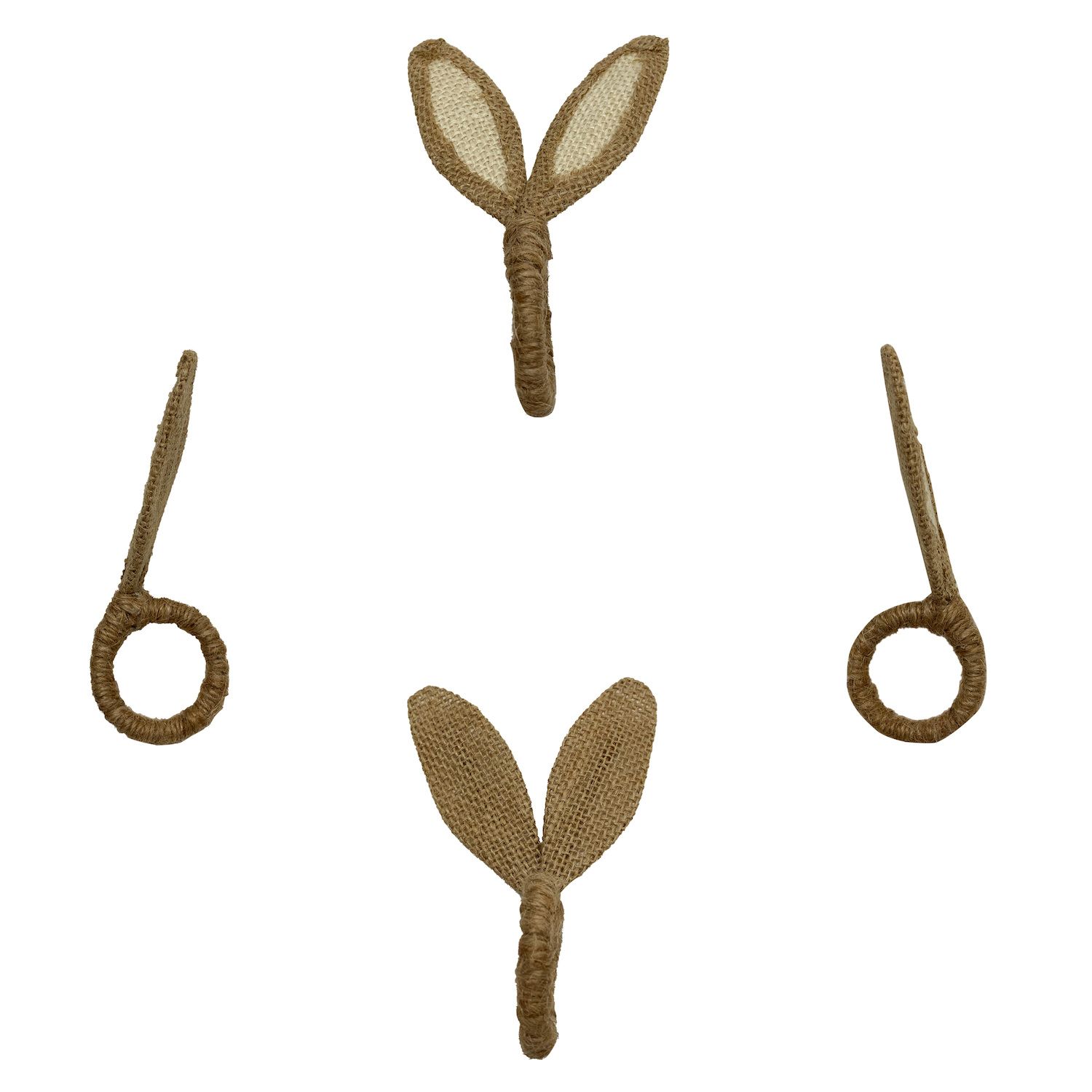 Looking to spruce up your table setting? Decorating a beautiful and festive table is easy with the help of this napkin ring set. Napkin rings are great for pulling together a formal dining table. But they're not just for decoration, as they serve a functional purpose as well. In fact, napkin rings are primarily used for holding paper napkins and napkin cloths together. This napkin set includes 4 napkin rings featuring an adorable jute bunny ear design. Whether you're dining with friends or family, these napkin rings are sure to put the finishing touches on your Easter dinner table.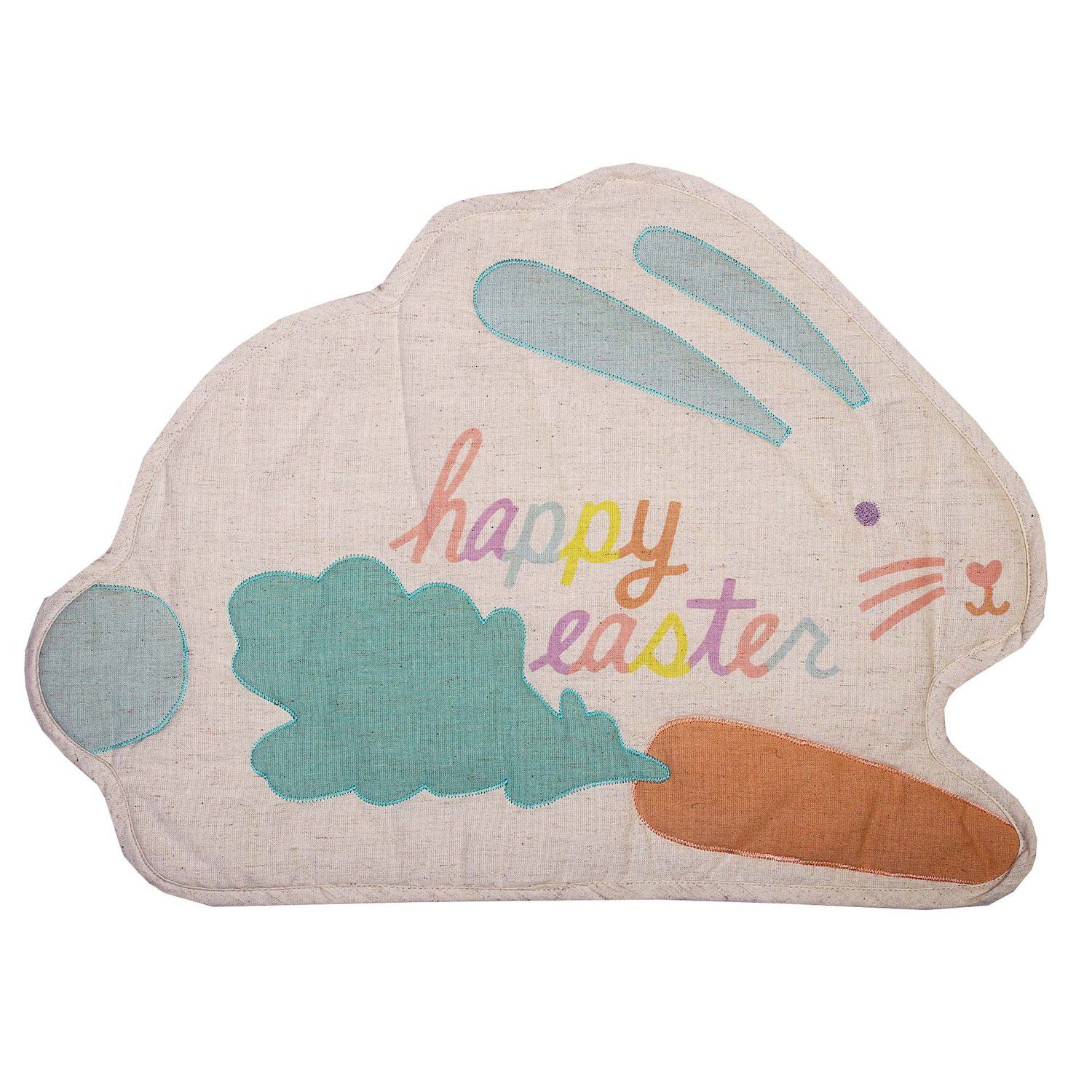 You're likely already creating a beautiful tablescape with table linens, tablecloths and napkins. But you can also add visual interest to your dining space with the help of a placemat. This bunny placemat is the perfect accent for your holiday decorating this spring season. The quilted bunny-shaped design and vivid colors make it a great gift to brighten up any dining room. For another great option to try out this year, this Celebrate Easter Together Cut-Out Bunny Placemat is a great alternative.
Other Ways to Refresh Your Kitchen Cupboards & Tableware
For even more inspiration, be sure to check out our other kitchen and dining essentials! This Food Network™ 4-pc. Beaded Cereal Bowl Set includes 4 beaded cereal bowls great for soups and cereals. To complement your bowls, a Food Network™ 4-pc. Beaded Dinner Plate Set will add style to your modern dining decor.
You can also serve up delicious beverages in this Food Network™ Quintessential 16-pc. Glassware Set for friends and family. You're sure to enjoy having a wonderfully crafted Food Network™ 20-piece Classic Silver Flatware Set that lends your table a unique look.