About Us
k/lab is a fashion brand that gives you great pieces you can make your own. It's not about a specific style or person, it's all about you, your changing moods and staying on trend all the time. Always on the mark for look and style, our fashion-obsessed, trend-loving team based in NYC and LA is constantly scouting out pieces they love and want now for your wardrobe. Get social with us @klabSTYLE.
Shop All
Current Mood
On everybody's wish list: bold outerwear, shiny party wear and our new fave sweats.
Shop Newness
About the Team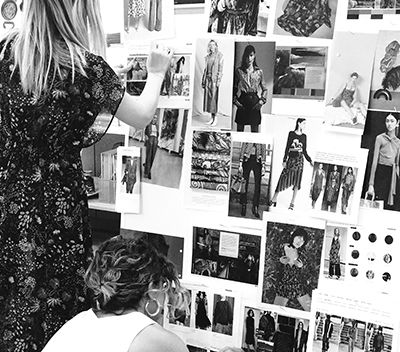 Our LA and NY trend and design teams are always hunting down the coolest pieces and experimenting with new silhouettes, patterns and colors, all to ensure that the clothes speak for themselves. These socially savvy teams scroll through feeds, check out street styles and constantly research to find out what you want right here, right now. When newness hits their radar, urgency is their game. They start creating to make sure you are getting the most amazing look, so you and your wardrobe will never be waiting.
Find Me
Don't worry, this list will grow. Check out a store near you.
Kohl's Levittown
3601 Hempstead Tpke.
Levittown, NY 11756
(516) 520-4488
Kohl's Wappingers
859 Sergeant Palmateer Way
Wappingers Falls, NY 12590
(845) 298-2249
Kohl's Champaign
109 Convenience Center Rd.
Champaign, IL 61820
(217) 352-0431
Kohl's Chicago Ridge
9700 Ridgeland Ave.
Chicago Ridge, IL 60415
(708) 425-7909
Kohl's Hodgkins
9350 Joliet Rd.
Hodgkins, IL 60525
(708) 352-8242
Kohl's Schaumburg East
410 E. Golf Rd.
Schaumburg, IL 60173
(847) 885-3266
Kohl's Springfield
1909 E. Independence St.
Springfield, MO 65804
(417) 890-8520
Kohl's Grafton
1050 N. Port Washington Rd.
Grafton, WI 53024
(262) 375-1147
Kohl's Glendora
1225 S. Lone Hill Ave.
Glendora, CA 91740
(909) 592-6960
Kohl's Moorpark
872 New Los Angeles Ave.
Moorpark, CA 93021
(805) 531-0151
Kohl's Santa Maria
2501 S. Broadway
Santa Maria, CA 93454
(805) 937-3941
Kohl's Torrance
25375 Crenshaw Blvd.
Torrance, CA 90505
(310) 530-3079
Kohl's Ventura
4950 Telephone Rd.
Ventura, CA 93003
(805) 642-0474
Kohl's Westchester
8739 S. Sepulveda Blvd.
Westchester, CA 90045
(310) 410-0058
Kohl's Southeast Tuscon
199 N. Pantano Rd.
Tuscon, AZ 85710
(520) 886-0848
Kohl's El Paso Northwest
5680 N. Desert Blvd.
El Paso, TX 79912
(915) 585-1422
Kohl's Sunset Valley
4805 W. Hwy. 290
Sunset Valley, TX 78735
(512) 358-7607
k/lab
Break hearts, not the bank. Have fun and be fearless with k/lab at Kohl's. Fashion should speak to you — find clothing pieces ready to mix and match into outfits that show off your particular sense of style. Find k/lab tops, dresses, jeans and more that are ready to help you style your story.
Layer camisoles, jackets and more to create outfits for any scene. k/lab jumpsuits and crop tops lend a sassy, flirty vibe to your day or night-time look, while bodysuits offer the perfect fit. Find feminine florals and soft prints as well as denim for days. k/lab at Kohl's has everything you need for running errands around town, heading to class, date night and more. Shop k/lab clothing at Kohl's — the catalyst for your closet.